Chapter Three Links
Into The Mystic: Going Out In Flames Can Be a Good Thing
UK friends: website descriptions that are specific to the UK are in green text.
What you DO NOT want to do – for sure!!! https://www.ncscooper.com/cascade-shores-family-cited-for-viking-funeral-at-scotts-flat-lake/#.WT1uhkrpQKp.facebook
Did You Know …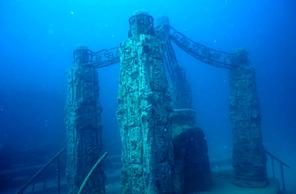 Not every business calling itself a society is a nonprofit.

There is no restriction on the term so some consumers might believe that a certain cremation society is run like the nonprofit memorial societies.
You don't want to get a big surprise after you join, do you? Death is a big enough shock as it is!
Do your research. Check out the links below. And always double-check with consumer advocate groups.
Notes & Updates
If you 'will' your ashes to someone, you might want to say what is to be done with them once the original recipient passes on. Plenty of people get handed Great Uncle Edward's ashes and have no clue where the old codger would have wanted them placed.
This is a good site for exploring options and learning about the history of cremation http://usinsurancenet.com/after-life-options-exploring-cremation/
Cremation Resource is a great site for exploring topics such as cremating pets, different types of cremation, how to arrange a cremation and so forth. http://www.cremationresource.org
Nice website for cremation jewelry keepsakes is http://www.jewelrykeepsakes.com/
If a link is broken, please let me know by sending an email to information@deathforbeginners.com
The websites for goods and services are offered for your interest and exploration. The the act of posting them here is not an endorsement. There are some "goods and services" sites with whom I have had positive interaction and these sites are noted by the following: !!!
Cremation
The Green Daily link broken use this link instead:http://curiosity.discovery.com/question/cremation-considered-green-burial-option
EzineMark.com Cremation or Burial – Carbon Emissions and the Environment
http://education.ezinemark.com/cremation-or-burial-carbon-emissions-and-the-environment-4d98bff785c.html
All Weird News. 12/18/08.  Body Explodes on Cremation link broken  try this one:
http://www.telegraph.co.uk/news/newstopics/howaboutthat/3793982/Weather-rocket-kills-man-and-blows-up-his-body-at-cremation.html

The Reverend Billy Graham
http://billygraham.org/answer/when-a-christian-dies-is-it-all-right-to-cremate-the-body/
Disposal of Ashes
United States Navy 
http://www.navy.mil/navydata/questions/burial.html

Neptune Memorial Reef !!!
NMReef.com
Alkaline Hydrolysis
http://www.biosafelifesciences.com/alkaline_hydrolysis
Promessa Organic
http://www.promessa.se/?lang=en

UK – Scattering Ashes – great resource for ideas and products !
http://www.scattering-ashes.co.uk/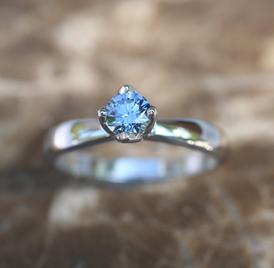 On The Web

Angels Flight !!!
http://www.angels-flight.net/
Art From Ashes 
http://www.artfromashes.com/
Celestis
http://www.memorialspaceflights.com/
Creative Cremains  link has now changed to:
http://www.cremationresource.org
Cremation.com
http://www.cremation.com/
Cremation.org
http://www.cremation.org/

Cremation Solutions
http://www.cremationsolutions.com/Floramorial-living-cremation-memorial-c45.html

EcoEternity Forest
 http://www.ecoeternity.com/

EPA 
http://www.epa.gov/region4/water/oceans/burial.html
Eternal Reefs
http://www.eternalreefs.com/
Great Burial Reef
http://greatburialreef.com/
How to Build a Potato Gun 
http://hubpages.com/hub/how_to_build_a_potato_gun
Life Gem !!!
http://lifegem.com/
The Environmental eZine
lilith-ezine.com/articles/environmental/Green-Burials.html

National Park Service
http://www.nps.gov/
Over The Rainbow
http://www.otrmemorials.com/
UK – Walesonline
http://www.walesonline.co.uk/news/wales-news/2008/07/06/welshman-turns-dad-s-ashes-into-teapot-91466-21269042/
UK – Urn Jewellery –  Not in the book but a lovely site for funeral memorial jewellery http://urnjewellery.co.uk/
And for all of you Rock-N-Rollers "You Can Have Your Ashes Pressed Into Vinyl" http://mentalfloss.com/article/84950/you-can-have-your-ashes-pressed-vinyl?utm_source=Facebook&utm_medium=Partner&utm_campaign=atlasobscura