Chapter One Links
Knocking on Heaven's Door:
The First Thing You Do…
Do you want Igor stealing your body parts like he did in the movie Young Frankenstein? Wouldn't you rather have a say about where your parts will go???
Preface Links
If you know you're going to die but don't like to think about it – which pretty much means everybody – these links are just what the Grim Reaper ordered.
Let's get started …
UK – Tired of the same old coffins  http://www.crazycoffins.co.uk/
Famous folks die too   http://www.celebritydeathbeeper.com/
Did You Know…
Organs cannot be stored and must be used within hours of removing them from the donor's body so time is of the essence.
Signing a Uniform Donor Card or noting your choice on your driver's license is the first step but this does not guarantee that your organs will be donated.
What if you die and no one can find your wallet? Or, in the UK, no one checks the Organ Donation Register, the national database?

It's important to have your wishes written down and to let your family know –  hospitals will ask next of kin for permission.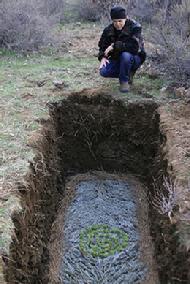 Notes & Updates
If you are considering donating your body to science ( a very good thing to do) you should know that the whole body parts industry is not well regulated and body "chop shops" abound.  For more about this practice, follow the link to Lisa Carlson's Funeral Ethics Organization Fall 2004 newsletter. http://www.funeralethics.org/newsletter
NOTE For anatomical donation of a body to science – one can no longer choose the medical school or facility who will work with the body.  All body donations MUST go through The Virginia State Anatomical Program.  Here is the link:  http://www.vdh.virginia.gov/medical-examiner/vsap/
If a link is broken, please let me know by sending an email to information@deathforbeginners.com
The websites for goods and services are offered for your interest and exploration. The the act of posting them here is not an endorsement. There are some "goods and services" sites with whom I have had positive interaction and these sites are noted by the following: !!!
Interesting article and a new way of disposition. "A Burial Machine That Will Freeze Your Corpse, Vibrate It to Dust, and Turn It Into Soil"  http://www.atlasobscura.com/articles/a-burial-machine-that-will-freeze-your-corpse-vibrate-it-to-dust-and-turn-it-into-soil?utm_source=facebook.com&utm_medium=atlas-page
Tour The Body Farm http://www.youtube.com/watch?v=GSDCiOW81mk

Body Bequeathing
Organ Donation
Direct Disposition
Self-service
Traditional Care
Cryonics