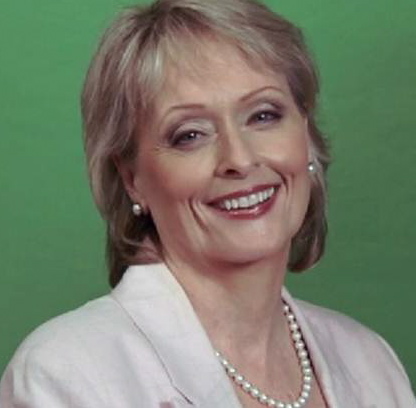 Author, educator and broadcast journalist, Karen Jones is the author of the romance novel Kingdom of Hearts and co-author of Up the Bestseller Lists. She holds degrees in English and Education from the University of Virginia.Jones' first novel, Kingdom of Hearts was published in 1997 by the duplicitous and financially corrupt Commonwealth Publications in a disaster of epic proportions. The resulting scandal helped inspire  former FBI agent Jim Fisher's book Ten Percent of Nothing The Case of the Literary Agent from Hell.
Her second book, Up the Bestseller Lists, Adams Media, 2001, offers hands-on advice and guerilla techniques for authors who want to aggressively and successfully promote and market their work. Her third book, Death for Beginners, Quill Driver Books, 2010, 2012, is a nonfiction how-to practical guide for arranging a graceful exit written with baby boomers in mind.
Jones has fifteen years experience in television news at WVEC, an ABC affiliate, as an on-air anchor and feature reporter. In addition, working as a series producer she wrote and hosted the long-form Associated Press Award winning series The Haunting of Virginia. She also collaborated with the BBC on its award winning series Pocahontas. Karen's media experience also includes stints as an on-air personality at WNOR, WAFX, and WNIS, in both the talk-radio and rock-n-roll radio format.
She directed the Virginia Writers Conference for five years, was an advisor for the Bay School for the Arts, and is a member of the National League of American Pen Women and The Authors Guild.
Karen has worked for ten years as an educator in the public schools, both teaching and writing curriculum. She has taught writing workshops and seminars at Louisiana State University, Austin Peay University, Old Dominion University and has taught courses in romance novel writing at the University of Richmond and Christopher Newport University.
Her fourth book, the historical romantic suspense The Highland Witch is on Kindle and other e-readers. Karen is currently shopping her fifth book, The Marcell Glide, a southern literary fiction coming of age story.